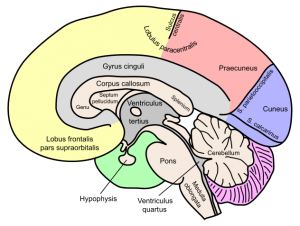 From the Pittsburgh Attorney Team – Brain Injuries
A traumatic brain injury (TBI) is caused by blunt trauma to the head or a penetrating injury that impacts brain function. The leading cause of brain injuries in the United States is motor vehicle accidents. Other causes of brain injuries include:
Lack of oxygen to the brain (hypoxia)
Exposure to harmful chemicals
Medication errors
Sports injuries
Infections
Failure to diagnose tumors or stroke
Slip-and-fall accidents
Workplace accidents
If you or a loved one has suffered a brain injury due to the careless or negligent actions of another, it is important to consult with an experienced personal injury lawyer. At Pribanic & Pribanic, we represent brain injury victims who need compensation for their injuries.
We have successfully handled numerous brain injury cases for clients from the Pittsburgh area, throughout western Pennsylvania and nationwide. Contact us today online or by telephone toll free at 800-392-4529 to speak with an experienced Pittsburgh brain injury attorney.
In handling a brain injury case, our attorneys conduct a thorough investigation to uncover the cause of the injury and to identify liable parties. Oftentimes, people suffering from brain injuries are unable to recognize their own symptoms. For this reason, it is very important that family members take note of any changes in behavior of a brain injury victim. Our lawyers understand the significant suffering brain injuries can cause and are prepared to help you seek the compensation you need and deserve.
The consequences of a brain injury can be severe and often include symptoms such as:
Short- and long-term memory loss
Impaired speech
Headaches
Nausea
Paralysis
Loss of sensation
You Want The Best Injury Attorney In Pittsburgh At Your Side