A Legacy

Of Champions
FREE LEGAL HELP CALL:
R a t e d   T o p     
N a t i o n a l   T r i a l   L a w y e r s  
Pittsburgh, Pennsylvania
Attorney At Law
"Prompt & Personal"
Pennsylvania Client
Founded in 1982,
Pribanic & Pribanic started when eldest brother Victor Pribanic took a position as the assistant District Attorney of Allegheny County, Pennsylvania in 1980. Not long after, brothers Michael, Jeffrey and Ernest joined the firm to help create one of nation's most formidable legal practices.
With over 100 years of combined experience…
The team at Pribanic & Pribanic has successfully litigated hundreds of cases where people have experienced serious, life-changing events caused by the negligence or wrongful acts of others: including adverse drug reactions, defective automobiles, car accidents, defective products, medical malpractice, nursing home negligence and workers' compensation.
"Justice For You Begins With Us"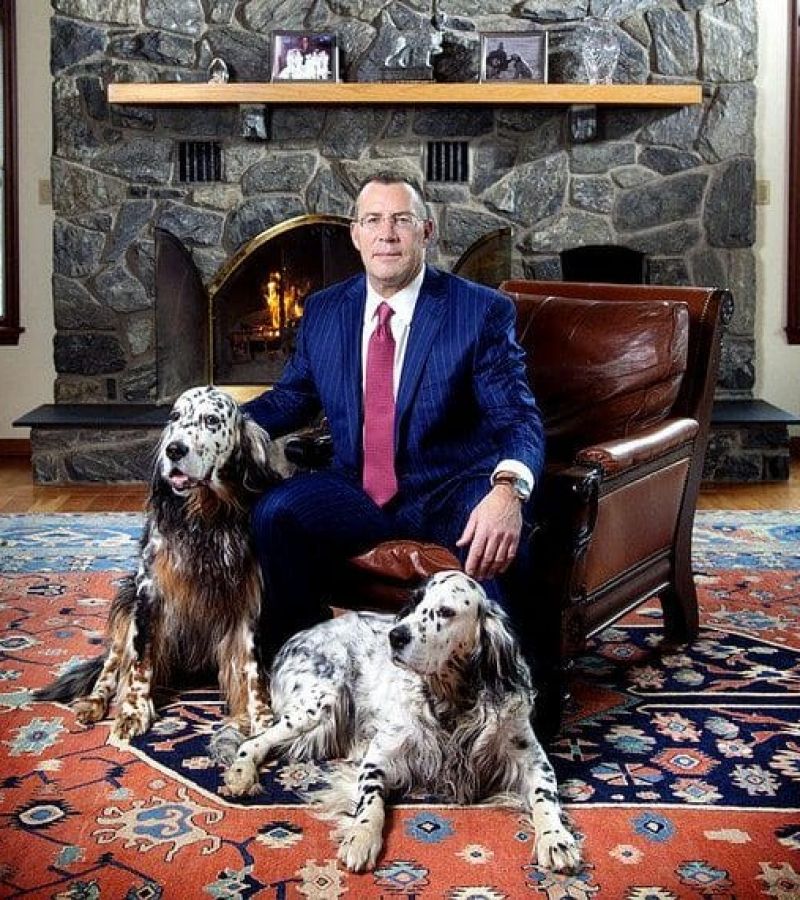 Victor H. Pribanic at his home in White Oak, Pennsylvania with his two favorite companions, Zebulon (left) and Junior (right). Victor created one of Pittsburgh's most successful practices through hard work  and courageous undertakings. He's considered one of the best trial attorneys in the country by his peers.
Our track record of taking on large corporations, like General Motors or UPMC, says that when you're with Pribanic & Pribanic you're with the best in the business.
"★★★★★"
Ric Tkac ~ North Versailles, Pennsylvania
Real Results From Real People
From Pennsylvania's
Top Law Firm
General Motors
In 2016, Pribanic & Pribanic won a settlement against General Motors Company (G.M.) for the wife of James Yingling, who was killed when he lost control of his Ion compact sedan on a road near his home in Bedford County, Pa. The suit charged that the crash was caused by an ignition defect that shut off the car's engine and disabled its airbags [R].
This bellwether litigation was "one of the final phases of G.M.'s efforts to move past its ignition switch crisis, which started in 2014 when the company admitted that for a decade it had failed to disclose the defective switch in millions of small cars." [R]
Veterans Affairs (U.S. Gov)
In 2012, a federal judge awarded nearly $5.3 million to the family of a woman who died of a brain aneurysm following repeated visits to the Veterans Affairs Medical Center in Altoona, Pa.  Most of the financial award is to cover the expenses for the care of her disabled son, for whom she used to provide care. Victor Pribanic, who represented the plaintiffs, presented to the court a life-care planner who estimated the annual cost for the son's care.  [R]
Ernst & Young
Pribanic & Pribanic attorneys Victor Pribanic & Vincent Coppola won a high-stakes lawsuit targeting the Pittsburgh accounting firm Ernst & Young, which their client, Thomas Reilly, blamed for the bankruptcy of four companies involved or connected with development of what is now Seven Fields Borough.  [R]
Honors
Best Lawyers in America [R]

Super Lawyers [R]

Membership in the American College of Trial Lawyers. [R]

The National Trial Attorneys – Top 100

The National Trial Lawyers Medical Malpractice – Top 25

The National Trial Lawyers Top 40 Under 40 National
***
Are you the victim of a serious injury? Don't delay — Contact our experienced law firm for a free consultation: 800-392-4529
***