ACCOMPLISHED PERSONAL INJURY ATTORNEYS
Injury Lawyers in Pittsburgh, Pennsylvania face a complex list of cases due to the negligent actions of others. If you have suffered a personal injury from the careless act of another you have the right to be compensated for your losses.
Pribanic & Pribanic are a top-rated team of injury lawyers in Pittsburgh capable of obtaining compensation for expenses such as those related to medical care: surgery, physical therapy, rehabilitation and medication. Personal Injury Lawsuits may also obtain compensation for pain and suffering, diminished quality of life and other non-economic damages.
What types of injuries does Pribanic & Pribanic handle?
All serious injuries: including…
Personal Injury Lawyers Praised By Peers And Competitors
As part of the best injury lawyers in Pittsburgh, Pribanic & Pribanic has been chosen as the "Top 100 Trial Attorneys" rated "Best Lawyers" and "Super Lawyers" year-after-year.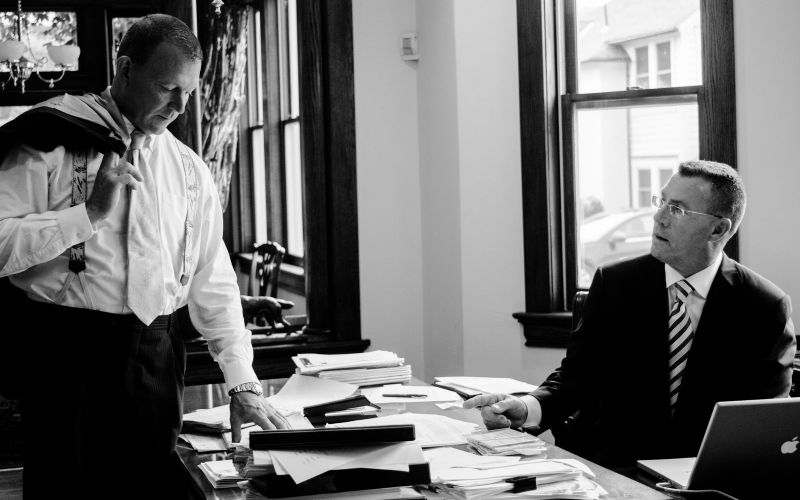 Victor and Jeffrey Pribanic go over questions about a Personal Injury lawsuit at their office outside of Pittsburgh, Pa. © Pribanic & Pribanic
Our Pittsburgh personal injury lawyers work with our clients personally to assess the full extent of the damage they have suffered. We work with highly qualified medical experts who help us determine the medical needs of our clients.
Whatever injury you have suffered, it is important to obtain compensation that covers all of your needs, today and into the future. A serious personal injury could leave you temporarily or permanently disabled, making it impossible for you to earn a paycheck. It could affect you for the rest of your life. Our record has successfully settled or tried cases to make sure your injury needs are meaningfully addressed.
Meet The Best Lawyers In Pittsburgh
Call or email Pribanic & Pribanic's injury legal team to review your case free of charge: 800-392-4529