Is It Possible To Sue A Nursing Home?
If you need to speak with an experienced lawyer
about suing a nursing home for neglect
call us for a free consultation: 800-392-4529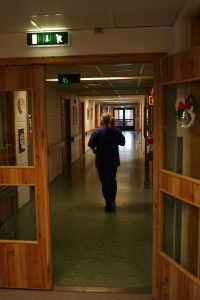 Nursing homes aggressively defend against personal injury lawsuits. If you are pursuing one on behalf of an injured loved one, it is important to have an experienced nursing home neglect lawyer on your side.
Some of the most common nursing home injuries include: Bedsores, Restraint injuries (physical and chemical), Assault injuries, Slip, trip and fall accidents, Medication errors, Dehydration, Malnutrition, and Wrongful death.
If you need to speak an attorney about Nursing Home Neglect call us for a free consultation: 800-392-4529
Pribanic & Pribanic nursing home lawyers are committed advocates for elders. We handle nursing home abuse cases for clients from the Pittsburgh area, throughout Pennsylvania and nationwide.
Tell Us What Happened
***NO FEE$ UNLESS YOU WIN***
You Want The Best Medical Malpractice Attorney In Pittsburgh For Nursing Home Neglect Injuries
What other types of injuries does Pribanic & Pribanic handle?