560K Hatch & Grow Easter Toys Recalled For Child Safety
560K Easter Toys Recalled
Parents should be on the lookout for certain toys recalled from Target that might have been left behind by the Easter Bunny this year.
For some children, waking up on Easter morning means finding a basket of goodies, like chocolate bunnies, marshmallow peeps, and jelly beans, all resting gently on top of a bed of pastel-colored 'grass.' Sometimes these baskets contain toys, too.
But according to the United States Consumer Product Safety Commission, Hatch & Grow Easter Eggs, Easter Grow Toys and Hatch Your Own Dino toys, sold by Target, pose the following hazards:
"If the small toy is ingested, it can expand inside a child's body and cause intestinal obstructions, resulting in severe discomfort, vomiting, dehydration and could be life threatening. Surgery is required to remove the toy from the body, if ingested. Medical professionals and parents should be aware that there is a possibility that the toys might not show up on an x-ray.
"Consumers should immediately take this recalled toy away from children and return it to any Target store for a full refund."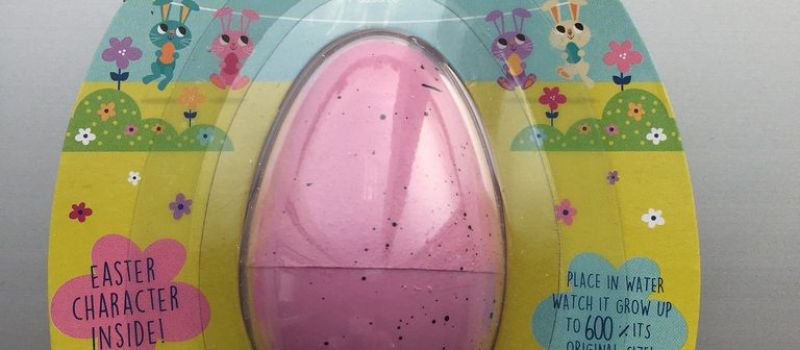 Over half a million of the Hatch & Grow toys were recalled on April 13th.
In the unfortunate event that a child is injured by a defective product, the experience can be traumatic and costly. Often, the manufacturer of the product can be held liable for medical expenses and damages.
The attorneys at Pribanic & Pribanic have won many personal injury cases on behalf of our clients, including children. If you or a loved one has been injured by a defective product, our dedicated team is ready to help.
Call 1-800-392-4529 for a free consultation today.